Happy New Year!
It's been awhile since I've posted any new news on Kirsten "Kiwi" Smith, but that's coming to an end. I'm going to go all Sarah Palin on this blog (no, not Christian Fundamentalist) — I'm going to go rogue and get all mavericky in here.
Here's what normally happens: Kiwi sends the updates of what she wants posted, then I do it, then she edits what I've done. But it's a new year and a new Hope, so I'll post how I want to.
WARNING: I are not always a good speler and my grammar don't always be correct. So, enjoy the typos and the Kiwi updates.
xo
Hope
** Okay, I had Kiwi approve this blog before I posted it – She may be small and cute, but she has the ability to be quite terrifying when she wants to be.

Sex & the City
A movie about women who blame men for ruining their relationships,
only to realize that they're responsible for their own fuck ups. A great story about dressing
up and owning up.
Harold & Kumar Escape From Guantanamo Bay
Balls out funny, with a road-movie structure that never gets boring.
Hats off to screenwriters Jon Hurwitz and Hayden Schlossberg for making a
kick-ass directorial debut.
Happy-Go-Lucky
Mike Leigh may be the greatest chick-flick auteur ever. He's built a movie around a heroine that's annoying, heroic, passionate, empathetic, curious, and not like any girl in any other movie I've ever seen.
The Reader
Dude! If you're into forbidden love and subsequent heartbreak, this is it. Bring the mop, 'cause your face is gonna get soggy.
Elegy & Vicki Christina Barcelona
It's Penelope Cruz's year. We just live in it.
Roman de Gere
Aspiring screenwriters, take note: Claude Le Louche can spin a yarn like nobody's business.
Australia
Maybe it's just me, but I find watching beautiful, romantic, old-school epics with lovely performances and dazzling scope to be a somewhat pleasurable experience. Call me crazy.
Twilight – the first 35 minutes
One of my favorite depictions of teen "I love you, I hate you" courtship committed to celluloid.
In Bruges
Can Colin Farrell please make more comedies? He's hilarious!
Definitely Maybe
Four dazzling performances by Isla Fisher, Elizabeth Banks,
Rachel Weisz and that tiny goddess called Abigail Breslin.
Stepbrothers
Not as good as Night at the Roxbury, but almost…
My Best Friend's Girlfriend
This may be a case of rock-bottom expectations being a movie's best friend, but this movie was kind of good! It's a pretty bracing look at human fallacy, and boasts more conflict than any rom-com of the last few years.
The Last Mistress
Asia Argento is a dirty old whore and we love her for it!
Ghost Town
Okay, it's not perfect, but it's got charm. Oodles of it. Scads.
Rachel Getting Married
The first fifteen minutes made me gag, but once it dared to just settle in and just be what it is — a devastating and gorgeous home movie love letter to familial dysfuntion — I was hooked.
Frost/Nixon
I have quite a few criticisms, but all in all, I relished the
http://www.youtube.com/watch?v=mW9b5a0m_Ik
http://www.youtube.com/watch?v=pMjobiYPADI
Here is the link to THE HEART OF HOLLYWOOD radio interview with Kiwi from October 11th, 2008.
http://www.1260.am/programming/podcasts/ 
Kiwi's interview starts at 25:50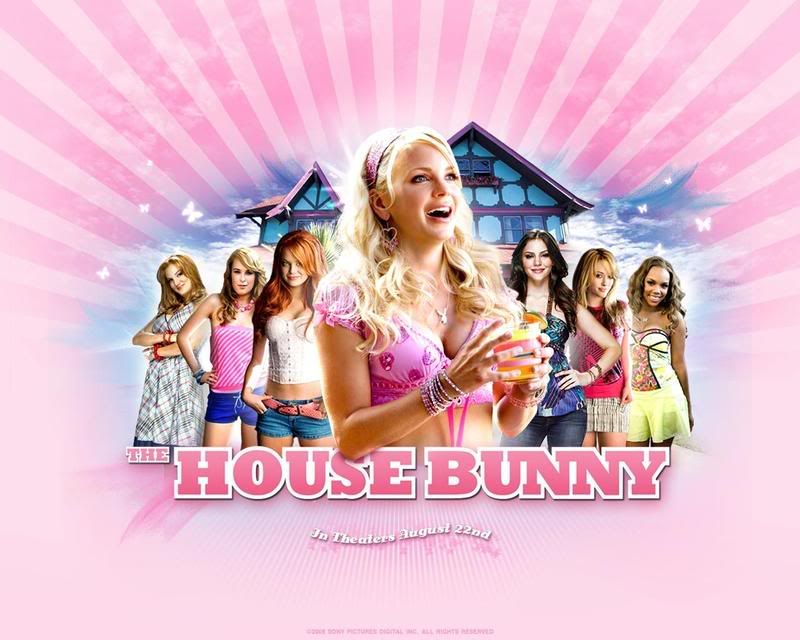 Dear Reader(s) of Kiwilovesyou.com,
There's good news and there's bad news. I no longer work for Kiwi, but
I've convinced her to let me keep writing her blog. After reading this
I'm sure you'll realize that my continuing to write her blog must be
the bad news, but you can't blame me for wanting to be apart of
Kiwiville and keep the world apprised of all the latest and greatest
Kiwi news, can you?
If you purposely came to this website chances are you know that Kiwi's
new movie THE HOUSE BUNNY just came out. If you randomly just came
across it then I highly recommend you go see THE HOUSE BUNNY.
I could quote the entire movie, but that would ruin it for whoever
hasn't seen it yet. Let me just say this, if you like the line from 10
THINGS I HATE ABOUT YOU, "what is it with this chick, she have beer
flavored nipples?" then there is a nipple line that will thrill and
delight you inTHE HOUSE BUNNY.
However, if you've already seen THE HOUSE BUNNY and want to see
something like BANGKOK DANGEROUS, let me just suggest buying a ticket
to THE HOUSE BUNNY and then walking into the cinematic masterpiece
known as BANGKOK DANGEROUS.
If you don't believe what I'm saying to you, check out the
"professional" reviews at www.variety.com and www.nytimes.com and
www.salon.com.
Friday August 22, 2008 @ 8:30PM.
Location:
THE GROVE
189 The Grove Drive
3rd & Fairfax
Los Angeles, CA 90036
(323) 692-0829
Well, congratulations America you've done it again. Not quite satisfied with getting Arrested Development canceled? Did you have to do this to me? Did you have to vote off little Danny Noriega? And for Chikezie?
It's simple, Danny is awesome. He's so unapologetically gay, he can sing, he's pretty – what's not to love? Look at him.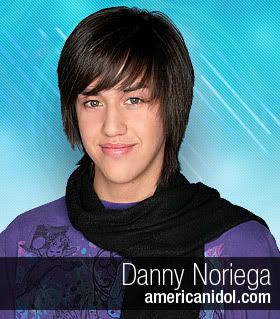 Read the rest of this entry »
My boss has been puttering around the house for several weeks bugging me to
write a new blog. As usual, I have been very busy picking up dog doodie,
reminding her to put on pants, and making lemon drops. The time to write a
clever blog simply hasn't been in the cards. So, since I'm unable to come up
with anything funny to say, but eager to have my old lady stop giving me the
business, I'm going to write an informative and helpful blog, defiantly
directed at all you ladies out there. Especially you ladies like the ones
here at Kiwi Loves You Inc. You know who you are; the low self-esteem,
self-deprecating, self-loathing ladies. I'm about to tell you where to go in
LA if you need a little self-esteem pick me up.
LIGHT BULBS UNLIMITED!
What?! Did she just say Light Bulbs Ulimited? Indeed, ladies, indeed. If
you feel like paying a few extra dollars for light bulbs but getting a big
supply of happy feelings, this is your place. Not only is it overstaffed,
but it's overstaffed with lovely Latinos guaranteed to brighten any
girl's day. If you need an orange-colored light bulb or a halogen
bulb in the shape of a possum AND have Miguel offer to fill out an
application to be your boyfriend, this is the place for you. Other services
they provide: offering to teach you Spanish, telling you how pretty you
are, and letting you know when you smell good.
So, if you're having a low self-esteem type of day — go to Light Bulbs
Unlimited. Even if you feel so grodie that you wish you could hide in a dark
empty room, pop in. And don't be surprised if they tell you that you don't
need light bulbs because your smile could brighten up any room.
Light Bulbs Unlimited
8383 Beverly Blvd.
Los Angeles, CA 90048
323-651-0330
Goodbye low self-esteem, hello soft lighting!
My boss and I disagree about many things; what situations are pants-optional, at what age wearing tights is no longer appropriate, and how many people read this blog. She likes to believe thousands (maybe millions) of fans sit at home compulsively hitting "refresh" in the hopes of getting a Kiwi update.
I think my mother reads it and several of my friends who get tricked into clicking the link with the promise of seeing a video of someone doodooing themselves. So, to prove that I'm right — and more importantly that Kiwi is wrong, I've decided to have the 1st Annual "Kiwi Loves You Strike Slogan" contest.
This is where you, the Kiwi adoring audience, can write in a slogan for a strike picket sign. To save you some time, here is a list of already vetoed ideas: "Even Pimps Pay Their Whores More Than 4 Cents!" "This isn't how I like to get Fucked!" and "Don't blame me for LEGALLY BLONDE 2."
Now, I know what you're thinking. What's in it for me? I'm glad you asked – because there's absolutely nothing in it for you. However, if I feel like avoiding work (which has a 99% chance of happening), I might break out the Crayola glitter pens and make a sign with your winning slogan on it. Who knows a picture of Kiwi holding the sign on the picket line might end up on this very website.
Note: The winner was to receive five thousand dollars, but that idea was also vetoed.
Submissions should be sent to hope@kiwilovesyou.com, complaints about the prize can be sent to kiwi@kiwilovesyou.com.